At
IMAGESTORM
we were approached by
DIANA LEDscale
with a very interesting task.
As a developer for industrial lighting, they wanted to present their company with its unusually strong focus on product design. That of course required an unusual image film. And over 130 individually controllable lights mounted in a 300 sqm hall.
I was thrilled to be brought into the project to come up with a story and visual concept for them
- and to animate the whole thing to the music.
It's a pleasure seeing your meticulously planned animation come to live in such a tactile way. You could literally walk inside it. The team of both IMAGESTORM and DIANA LEDscale spent days and nights helping to build the rig and installation.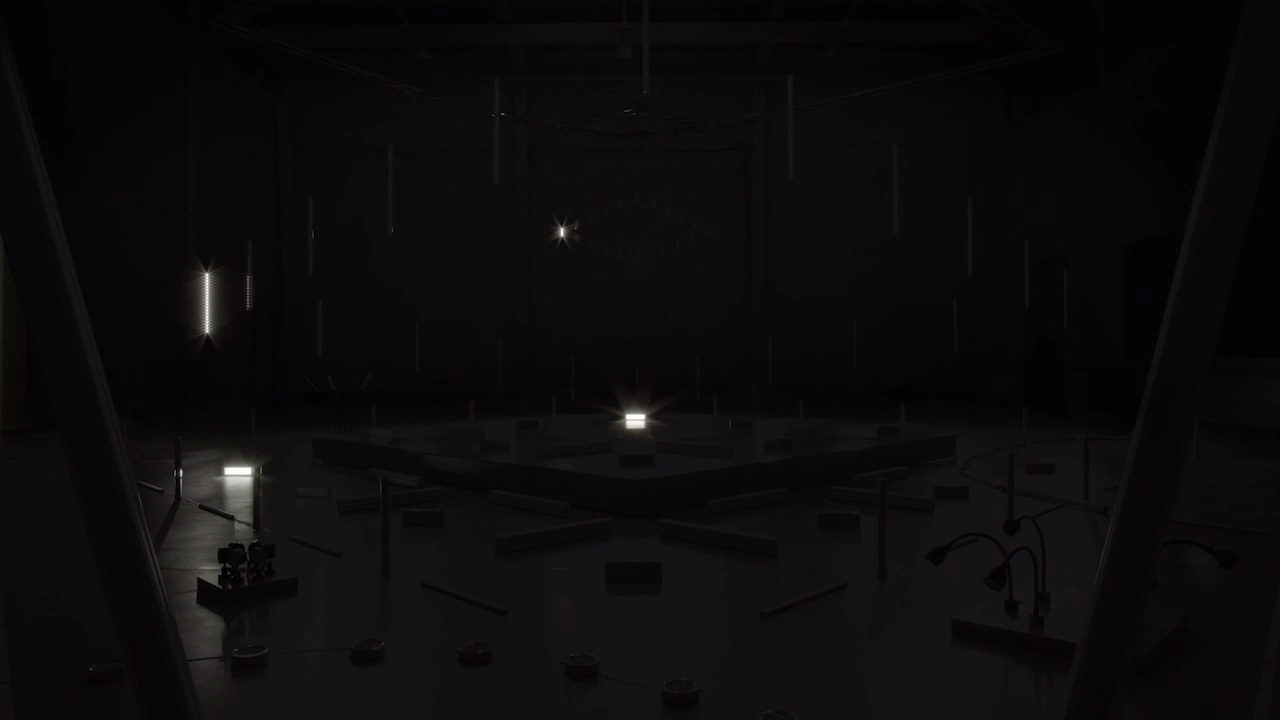 Of course, availability of the individual types of lights helped inform the final look of the installation.
Coming up with fun and surprising ways to animate them like an orchestra synced to the music we chose was a blast.